Regular price
$ 1,667.50 MXN
Regular price
Sale price
$ 1,667.50 MXN
Unit price
per
Sale
Sold out
Beautiful Saint Benedict medal made of .925 fine silver with a 14k gold or rhodium bath, depending on the color of the finish.
Delicately framed by zircons.
The chain is also made of .925 fine silver and has a length with an extension that goes from 40 to 50cm.
The medal on one side has the image of Saint Benedict and on the other the Cross of Saint Benedict.
Without a doubt, a piece to always carry #close to your heart
history of the piece

La Medalla de San Benito, también conocida como la "Medalla de San Benito" o "Cruz de San Benito", es una de las medallas religiosas más veneradas en la tradición cristiana. Su historia está vinculada al famoso monje benedictino San Benito de Nursia (c. 480-547), fundador de la Orden de San Benito y autor de la Regla de San Benito, que estableció las pautas para la vida monástica en la Iglesia Católica.

La historia de la Medalla de San Benito se remonta al siglo VII, varios siglos después de la muerte de San Benito. Se dice que la medalla fue creada como una manifestación de la devoción y la protección espiritual hacia San Benito y su influencia en la lucha contra las fuerzas del mal.

La medalla está adornada con una cruz, que generalmente tiene inscripciones en latín. En el anverso de la medalla, se encuentra la imagen de San Benito sosteniendo una cruz en una mano y un libro en la otra. Alrededor de San Benito, en la parte superior, se encuentra la inscripción en latín "Crux Sancti Patris Benedicti" que significa "La Cruz del Santo Padre Benito". En la parte inferior de la cruz, en la parte frontal, a menudo se encuentra la frase "Eius in obitu nostro praesentia muniamur" que significa "Que en la hora de nuestra muerte seamos protegidos por su presencia". En el reverso de la medalla, por lo general, se encuentra una cruz más grande con las letras iniciales de una oración en latín que se traduce como "Que la Santa Cruz sea mi luz, no sea el dragón mi guía" ("Crux sacra sit mihi lux, non draco sit mihi dux").

La Medalla de San Benito tiene dones especiales de protección contra el mal y las influencias negativas. Muchos católicos y personas de otras religiones la utilizan como un amuleto de protección y como un símbolo de su fe en San Benito y en Dios.

En la actualidad, la Medalla de San Benito se utiliza ampliamente en la Iglesia Católica y es reconocida por su historia y bendiciones. Se ha convertido en un símbolo importante de la fe y la devoción para muchas personas en todo el mundo.







care

La joyería de plata con baño de oro es hermosa y duradera, pero requiere ciertos cuidados para mantener su brillo y belleza a lo largo del tiempo. Aquí tienes algunos consejos para el cuidado de la joyería de plata con baño de oro:

No las expongas a productos químicos: Evita el contacto con productos químicos agresivos, como perfumes, lociones, cloro y productos de limpieza. Estos pueden dañar el baño de oro y la plata subyacente.

Limpieza suave: Limpia tus joyas de plata con baño de oro con un paño de microfibra suave y seco para eliminar el polvo y las huellas dactilares. Si es necesario, puedes usar un paño ligeramente humedecido en agua tibia y jabón suave. Sécala cuidadosamente con otro paño limpio.

Siguiendo estos consejos de cuidado, tus joyas de plata con baño de oro deberían mantener su belleza y brillo durante mucho tiempo.









Share
View full details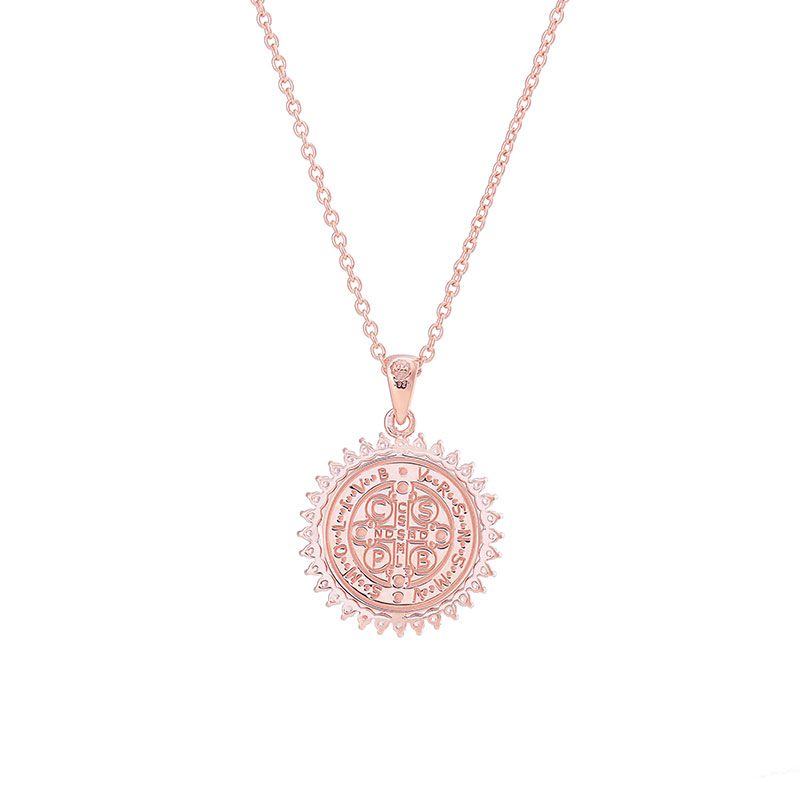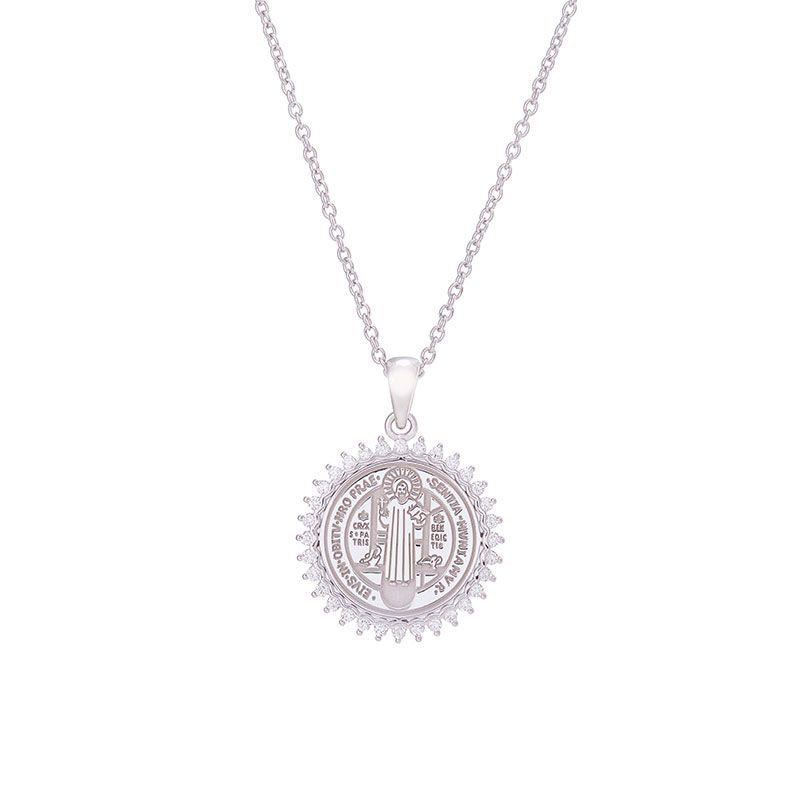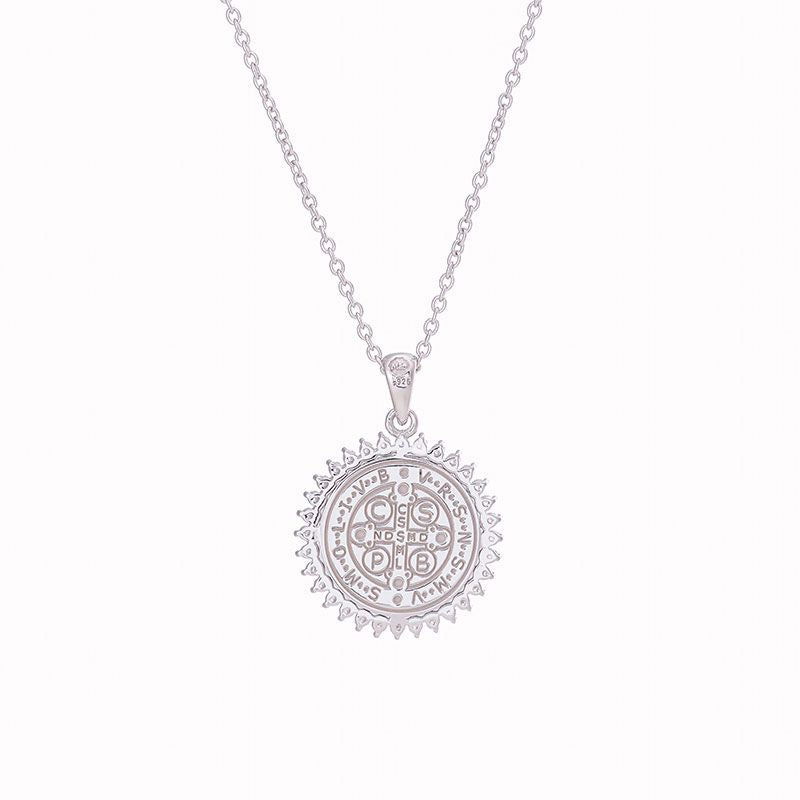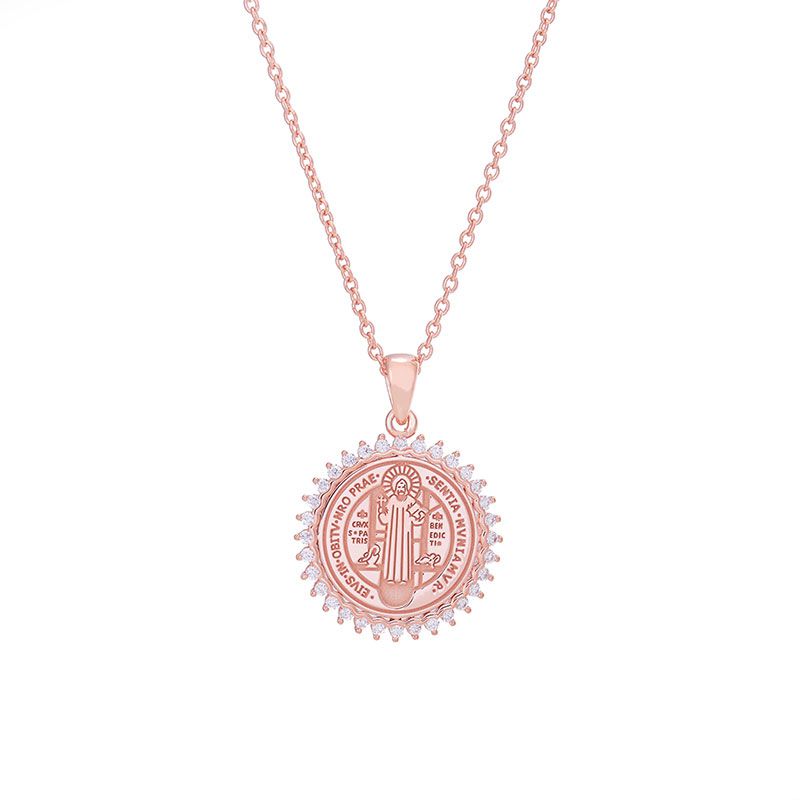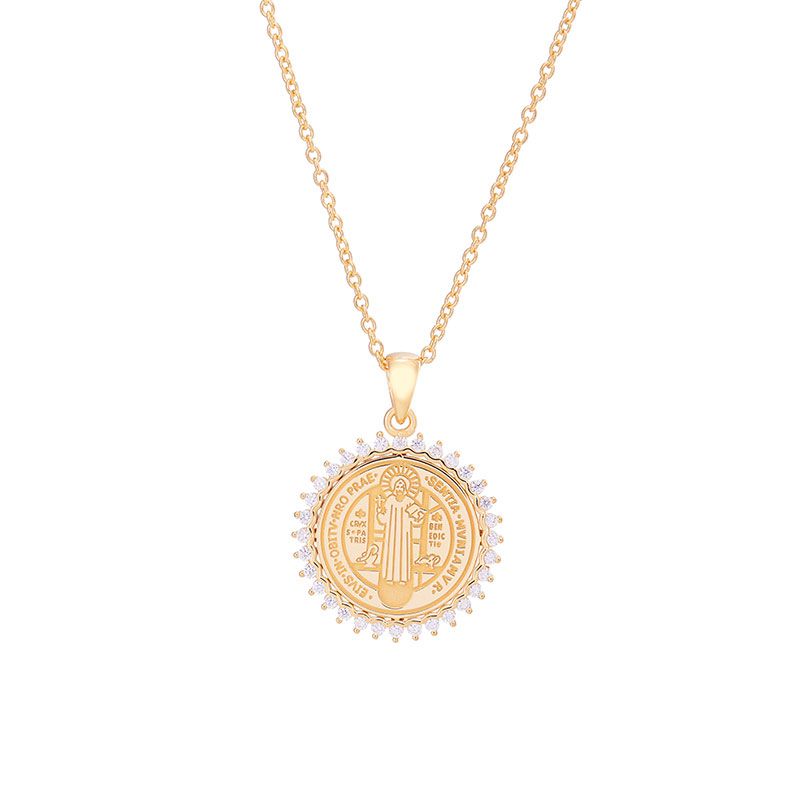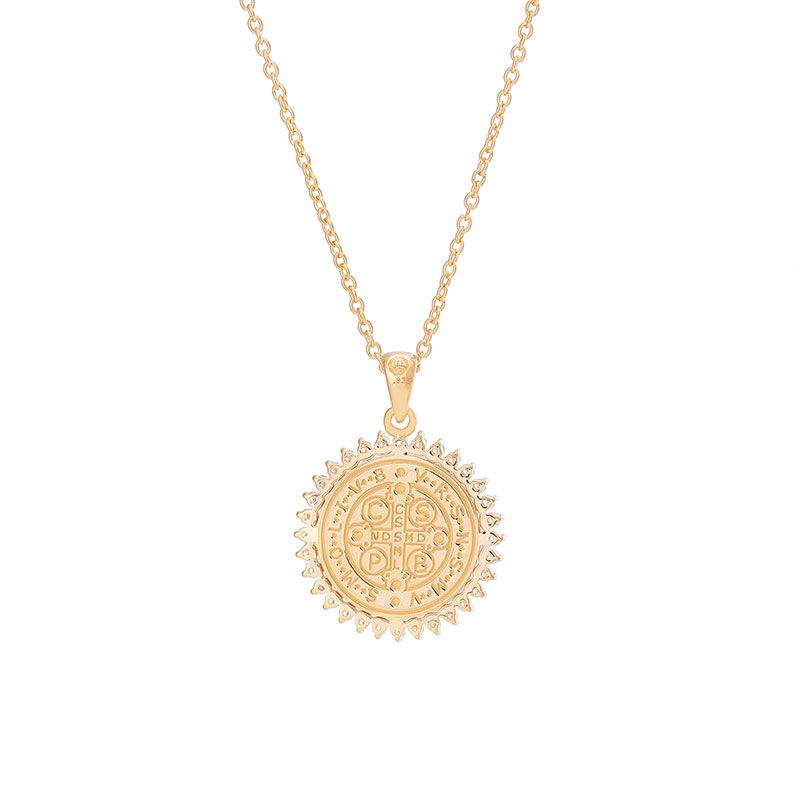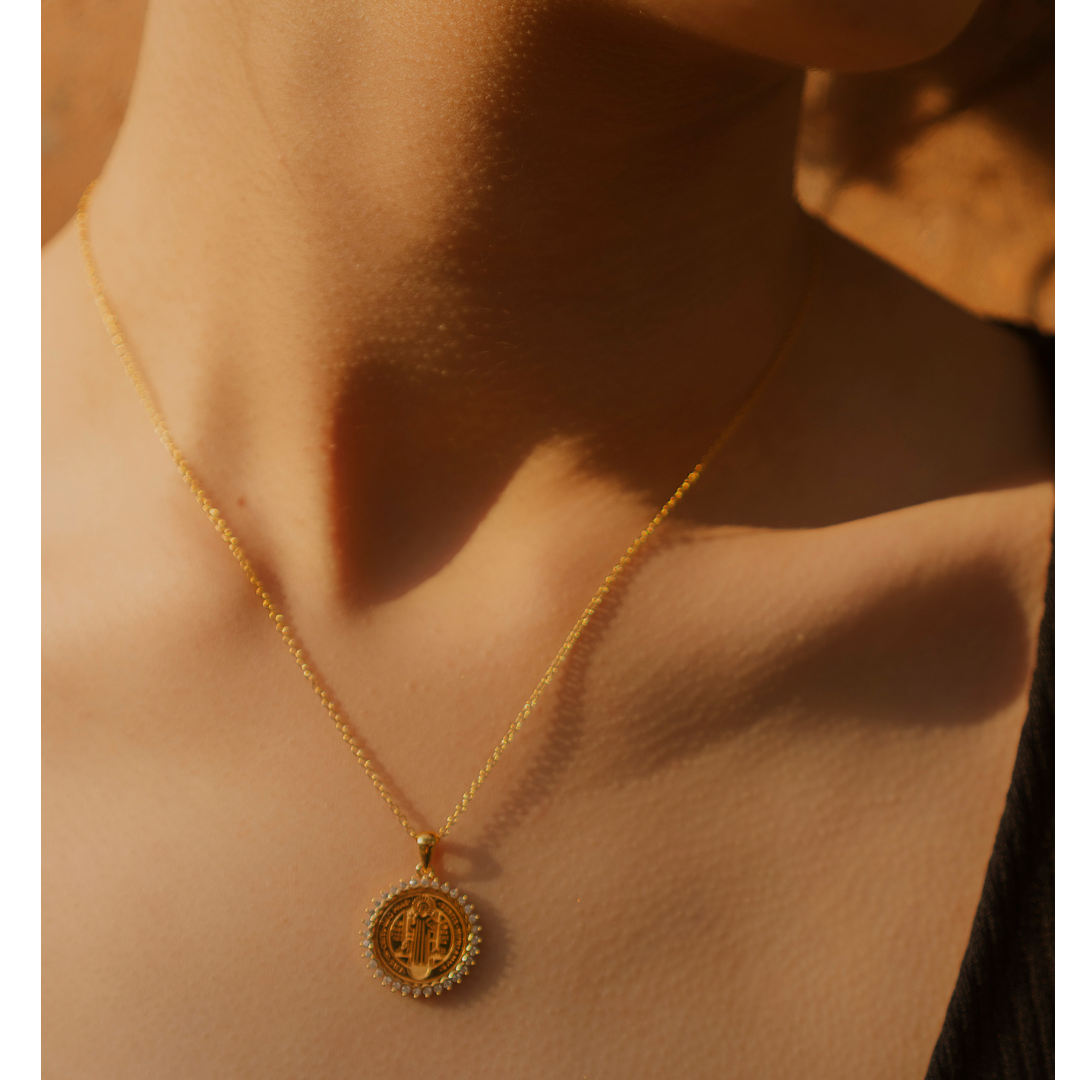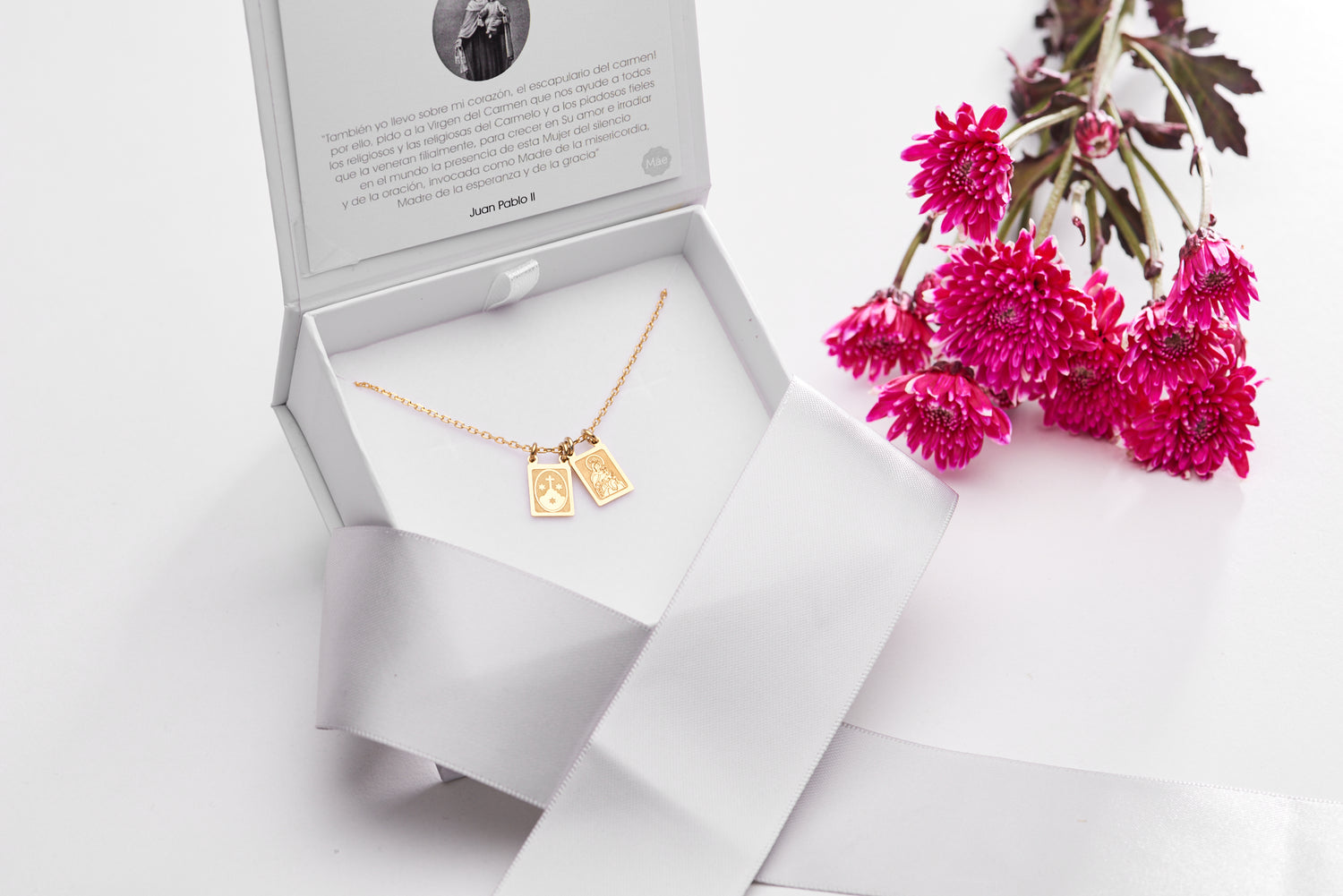 Details that stay in the soul
All our product lines are made with the same quality and care, so that in them you will find a reason to reaffirm your faith in the Catholic religion.
See related products

We have the best variety of religious jewelry. Know other options similar to the one you chose.

See products

Let us advise you

Our greatest reward is helping you choose the ideal piece for you. Contact us to give you more information about our designs.

write to us